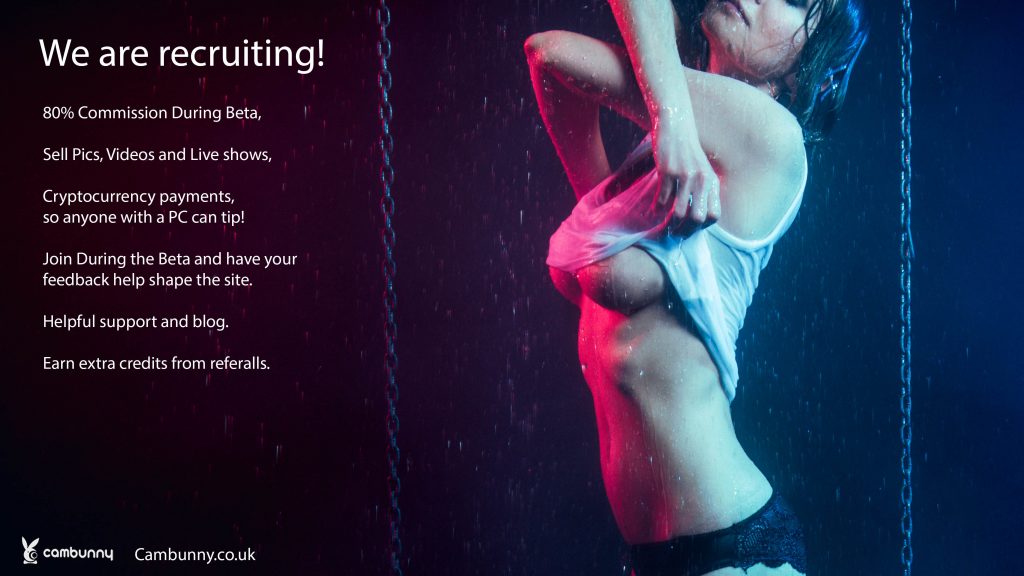 So we have had a few live shows during our Beta and they have been fantastic, thank you to all those involved.
The shows we have had have been resounding successes. Users have been using the free tokens they get (paid for via advertisements on the site, we are not printing money), as well as the crypto checkouts to be really active during broadcasts, so the shows have been tip-ful. Love hearing that Chaching in a models room because she got a tip.
The picture and video upload system went online and is running very smoothly. There is a video encoding guide in the blog if you have content you wish to sell on our site. We will be doing some additional posts about how to put the videos and images on sale in the next week as we aim to cover EVERYTHING a model needs to be a success. Here and elsewhere.
Adult work is an ecosystem, which is why we allow backlinks to your Twitter, Snipesocial and MANYVIDS on your profile page.
We are now looking for more models to broadcast with us and give feedback during our Beta launch. An hour or two a week as we know many of you may already be using other sites and we don't want to upset your schedules.
Alternatively Models who just want to sell videos and pictures is also great, we just want more models poking about and telling us what they think, and hopefully they can make some money while they are at it!
WE are offering every model who signs up an 80% Commission during the beta. So if you want to give us a try and help shape the future of cam, all you have to do, is sign up, verify and start filling up your profile.
Have a read of the blog, see what we are about, if you have any questions before you become a verified performer or start uploading content. Sign up as a Performer and simply open a support ticket and ask away! You don't need to verify for assistance.
Looking forward to your growth and the future of cambunny.